In honor of St. Patrick's Day, FloTrack  takes a look back at the Top 10 performances by Irish athletes at the IAAF World Indoor Championships. Leevale athletes Marcus O'Sullivan & Derval O'Rourke are ranked 1, 2, 3 & 5.
10. Ireland Wins Men's 4x400m Bronze in 2004
After breaking the national record in the heats, the team of Rob Daly, Gary Ryan, David Gillick and David McCarthy was elevated to third place in Budapest behind Jamaica and Russia after the U.S. was disqualified for dropping the baton.
9. Paul McKee Wins Men's 400m Bronze in 2003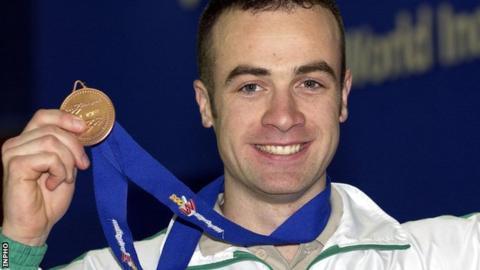 McKee won his semifinal heat in Birmingham, clocking a national-record 46.64, before going on to tie Jamie Baulch of Great Britain for third in 45.99.
8 & 7. Frank O'Mara and Paul Donovan Win 3000m Gold, Silver In 1987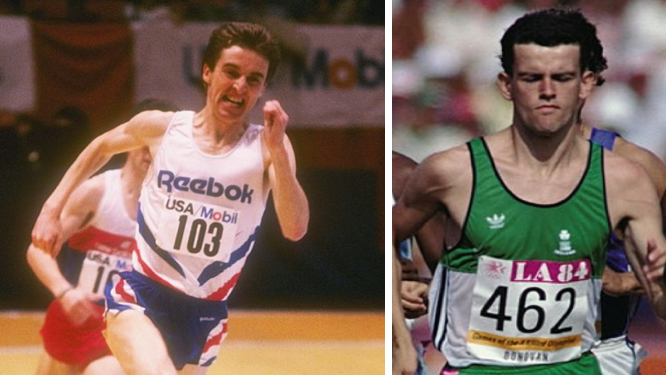 We're going to roll two performances into one here as O'Mara and Donovan dueled to the finish in Indianapolis, with O'Mara taking the win in 8:03.32 and Donovan finishing a step behind in 8:03.89.
6. Sonia O'Sullivan Wins 3000m Silver In 1997

One of the most endearing middle distance rivalries of the decade continued in Paris where O'Sullivan and Romania's Gabriela Szabo engaged in one of their many classic duels. Szabo prevailed in 8:45.75 while O'Sullivan took second in a national-record  8:46.19.
5. Marcus O'Sullivan Wins 1500m Gold In 1993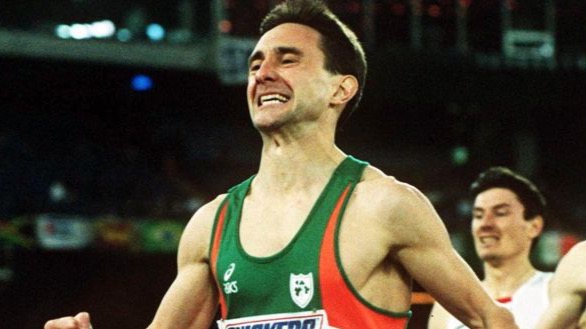 At age 31, O'Sullivan picked up his third and final World Indoor title in Toronto, prevailing in a tight finish in 3:45.00. In total, five men crossed in under 3:46.
4. Frank O'Mara Wins 3000m Gold In 1991

Four years after winning his first title, O'Mara grabbed his second gold in Seville, winning in a championship-record 7:41.14.
3) Marcus O'Sullivan Wins 1500m Gold In 1987

O'Sullivan wins the first of his three World Indoor titles, outkicking Jose Manuel Abascal of Spain down the stretch to win in a championship-record 3:39.04.
2.) Derval O'Rourke Wins Gold 60m Hurdles Gold In 2006

Prior to O'Rourke's victory in Moscow, Irish women had gone nearly a decade between World Indoor gold medalists. It was also Ireland's first title in a women's sprint event.
1.) Marcus O'Sullivan Wins 1500m Gold In 1989

O'Sullivan repeated as world champ in Budapest, lowering his own championship record by nearly three seconds to 3:36.64.